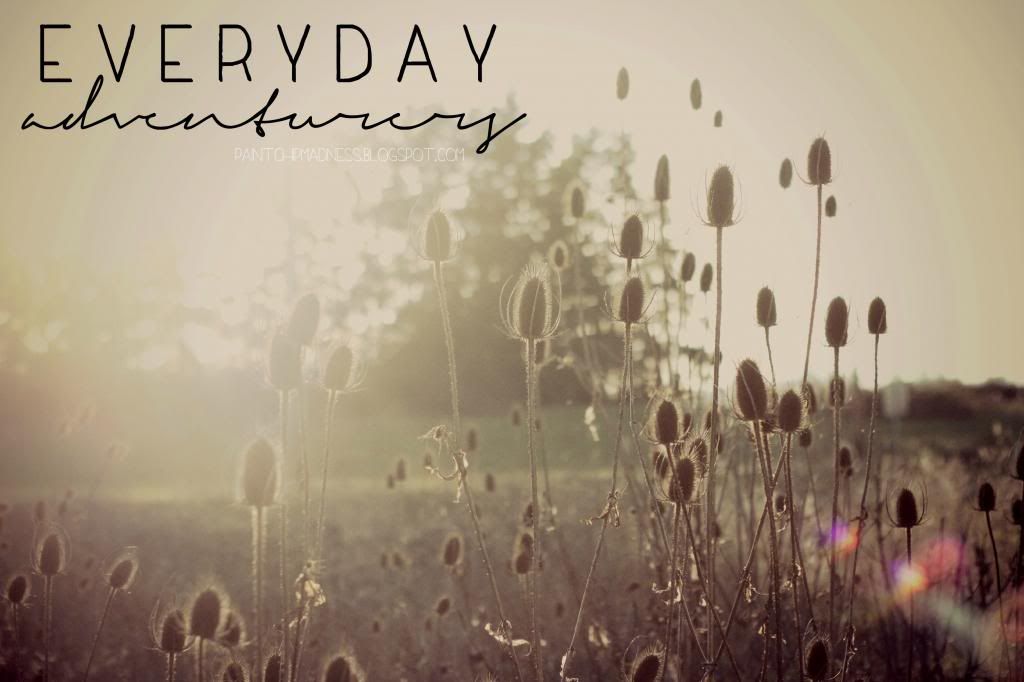 Hi Rivers and Roads readers!
I'm Kiki and I blog over at
In Its Time
, a blog about
capturing the everyday
through words and tons of photos and learning more about Jesus Christ, too.
As I'm sure you'll agree, I'm a little jealous that Meg's in California soaking up the sun. But I'm equally thrilled to be here to share my heart and get to know y'all, too.
When Meg asked me to guest post, I was immediately drawn to writing about adventure. One of the things I admire most about Meg is her passion for adventure—whether it be through roadtripping, exploring, or photographing the world around her. Her love for adventure is truly contagious because each time I leave her blog, I'm eager and ready to explore God's amazing creation.
That said, I know that traveling can get expensive. And on a teacher's salary and schedule, kind of impossible for me, too.
But, if there's anything I've learned from Meg, it's that adventures don't have to be overseas or expensive. While those are exciting and amazing, there's also something to be said of the everyday adventures. So I'm here today to tell you to put on those binoculars, pull up your boots (or rain boots if you live in the Pacific Northwest like me!) and explore.
Explore the great outdoors, whether they're foggy forests, city parks, sandy beaches, or crystal clear lakes. Check out different local book stores, coffee shops, or clothing boutiques. Try something new at a favorite restaurant, or read an thrilling novel on your sofa. Bring along a furry four-legged friend, have Skype date with a blog friend, or your camera, too. Whatever it is you do, whoever it is you adventure with, get out there and explore.
Adventures are waiting—even if they are literally right outside your door.
Happy adventuring, friends!